v.1 was born in 2015 in a RISD graduate course on experimental publishing. Diane Lee (MFA GD 2016) conceived its name—v.1, as in, always "volume 1"—to signal its ambition to be infinitely flexible in form, content, and concept. In 2018, v.1 shifted to a co-curricular and welcomed undergraduate staff and contributors. It's now a RISD-wide student publication welcoming contributions from students, faculty, staff, and guests from afar.
Ringing with the sound of places beyond the infrastructure we already know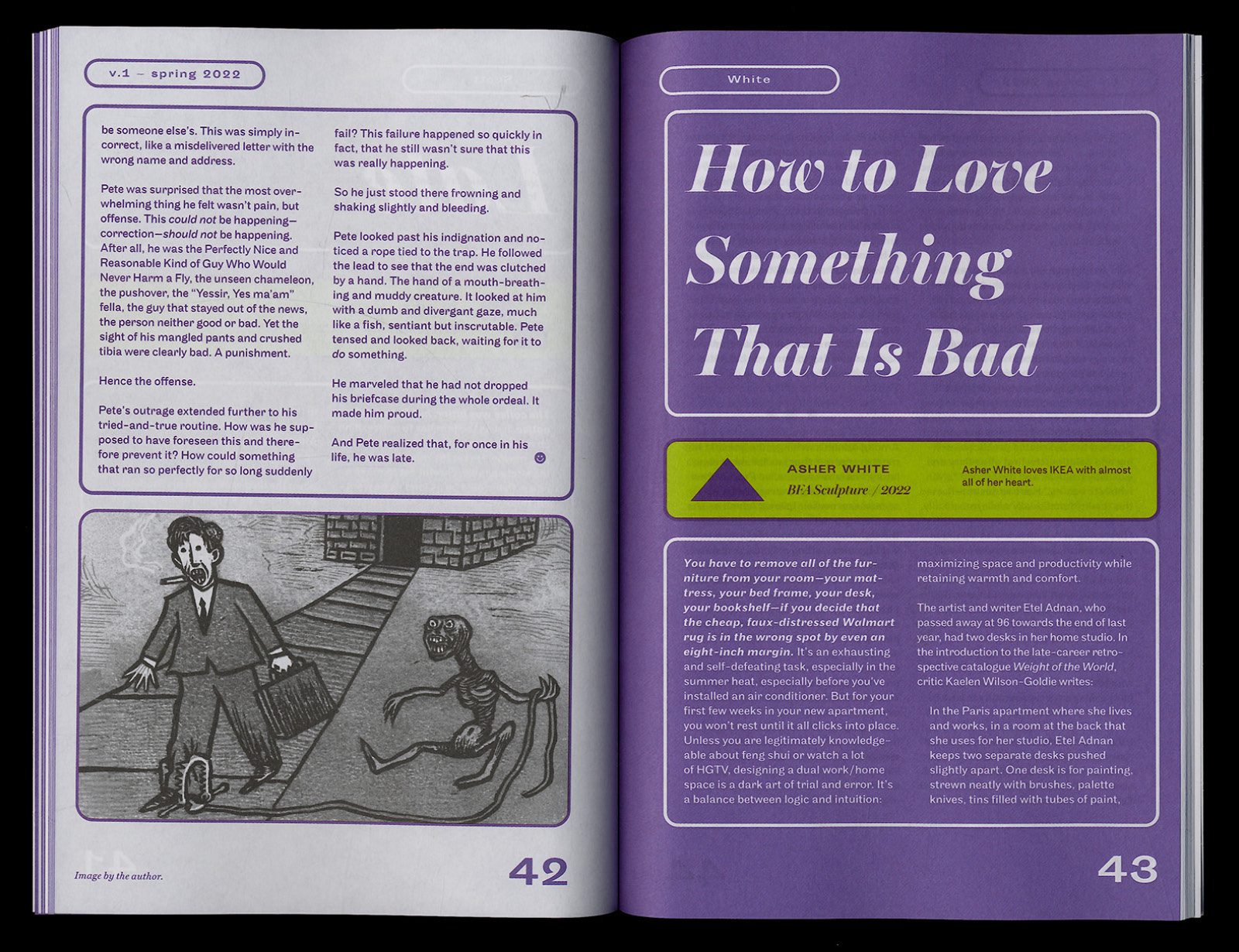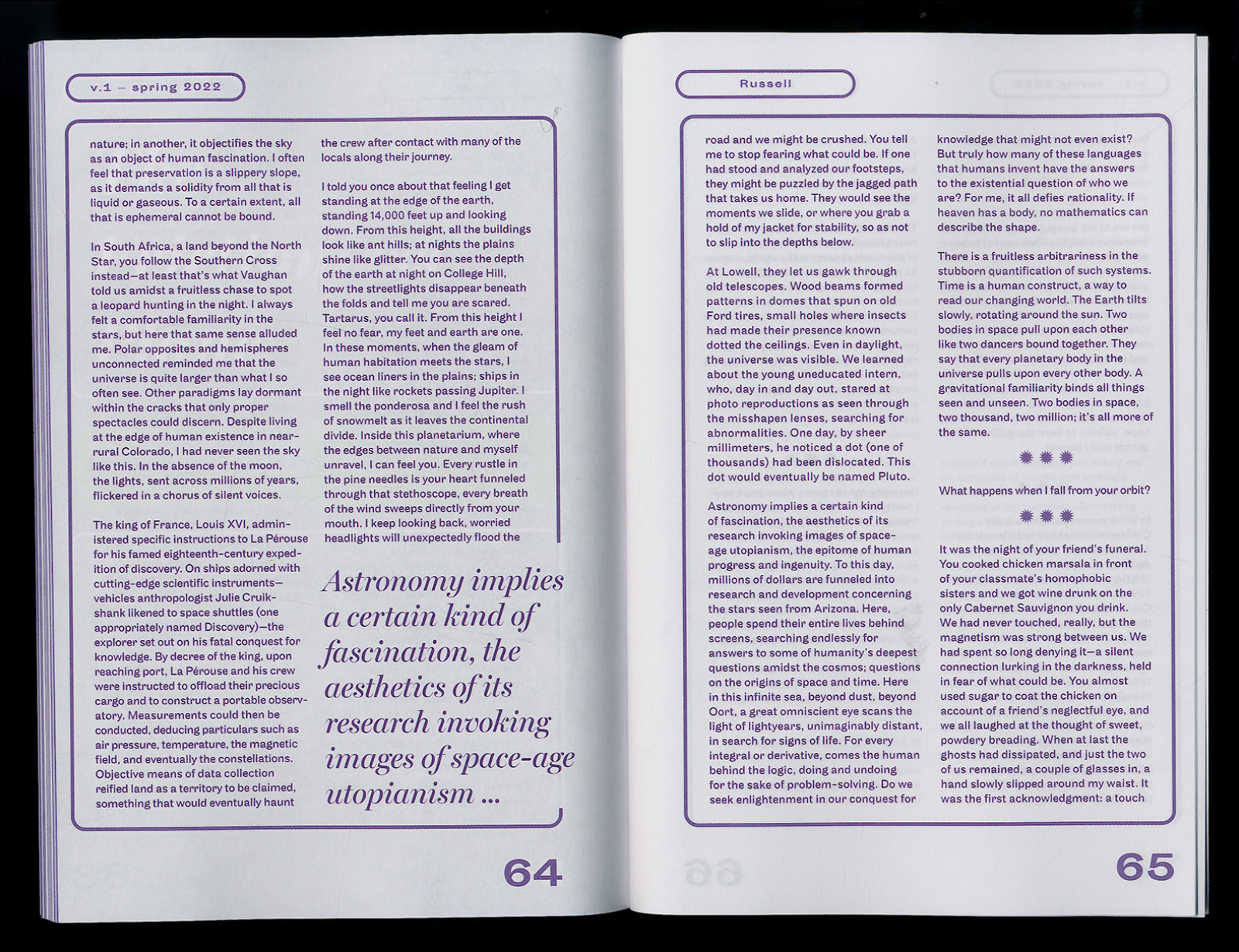 Wintersession 2022
The inaugural capsule edition: three close readings of three artworks
Fall 2021
What's in the air? Or perhaps, in your notes app?
Spring 2020–Spring 2021
To buoy what is heavy and ground what is light (a pandemic publishing anthology)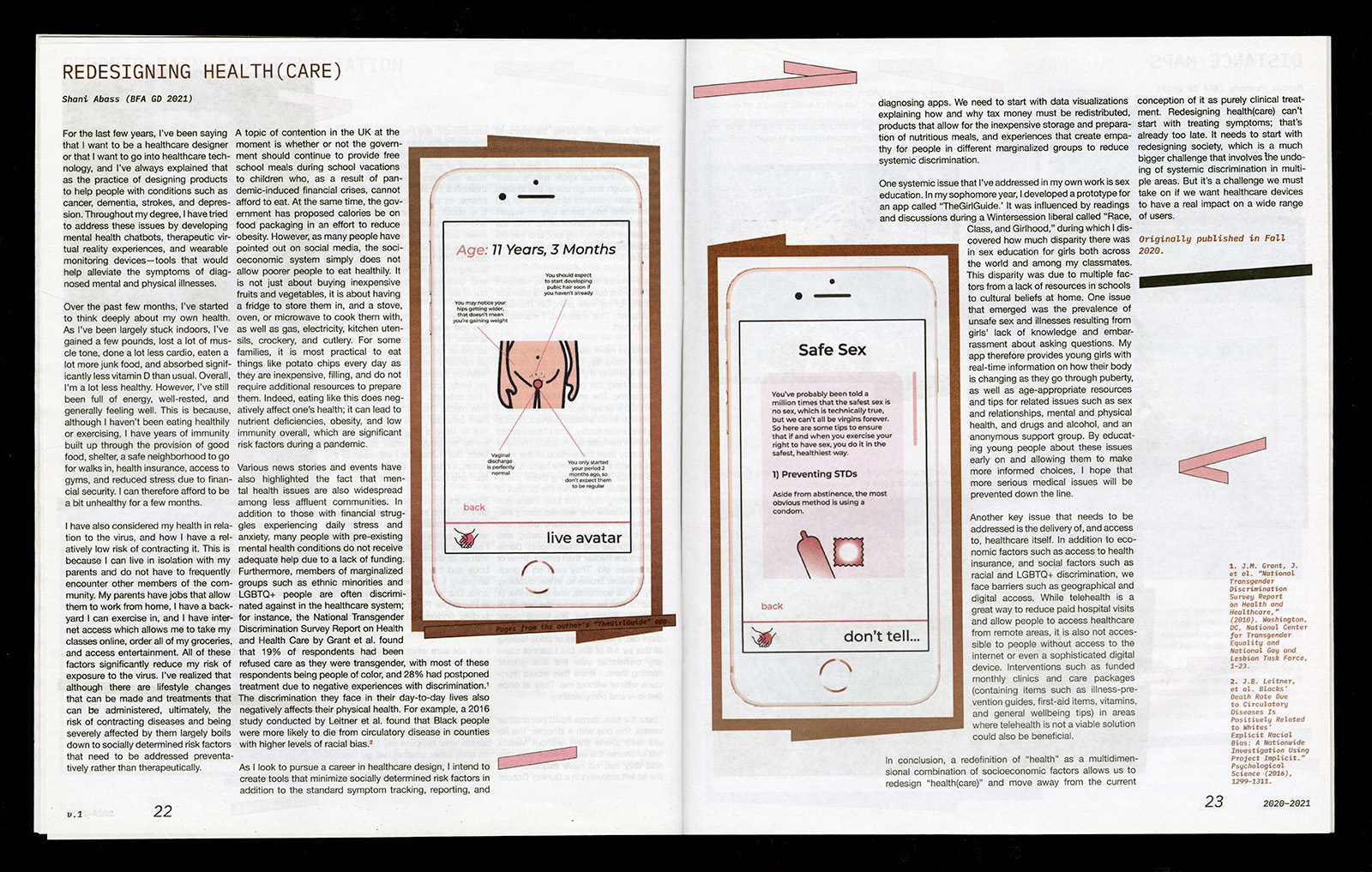 Wintersession 2020
The nature of interludes, the time
inter
- (between)
ludus
(play)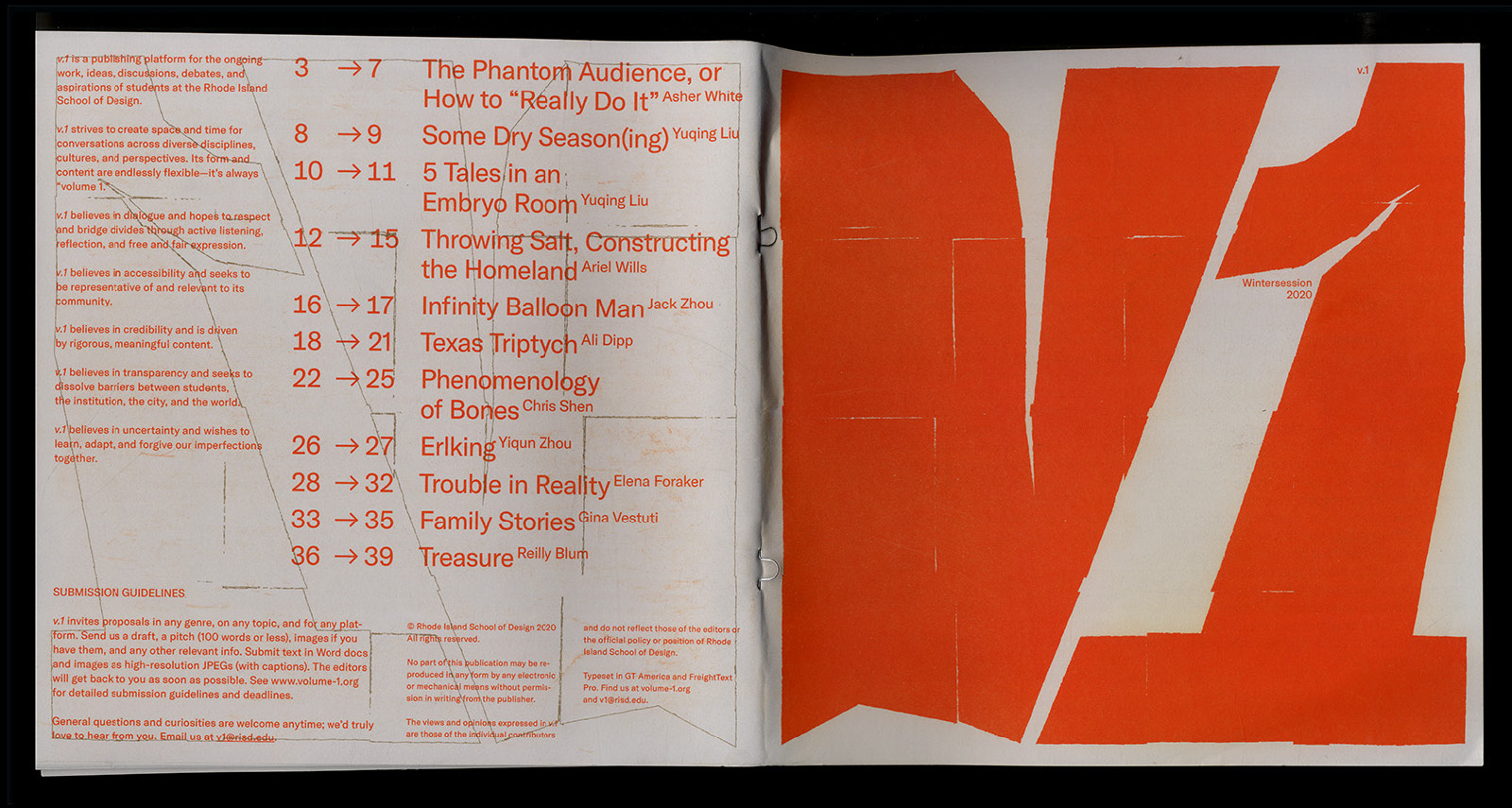 Fall 2019

There is mobility where there wasn't before
Spring 2019
The sprout of the first bloom, the remaining sliver of sun
Fall 2018
You great, vast, varying readers of the open space
2017-2018
Birds, bees, bubbles, berets, and beyond
2016-2017
What feels urgent (in your studio, in your life, in the world)?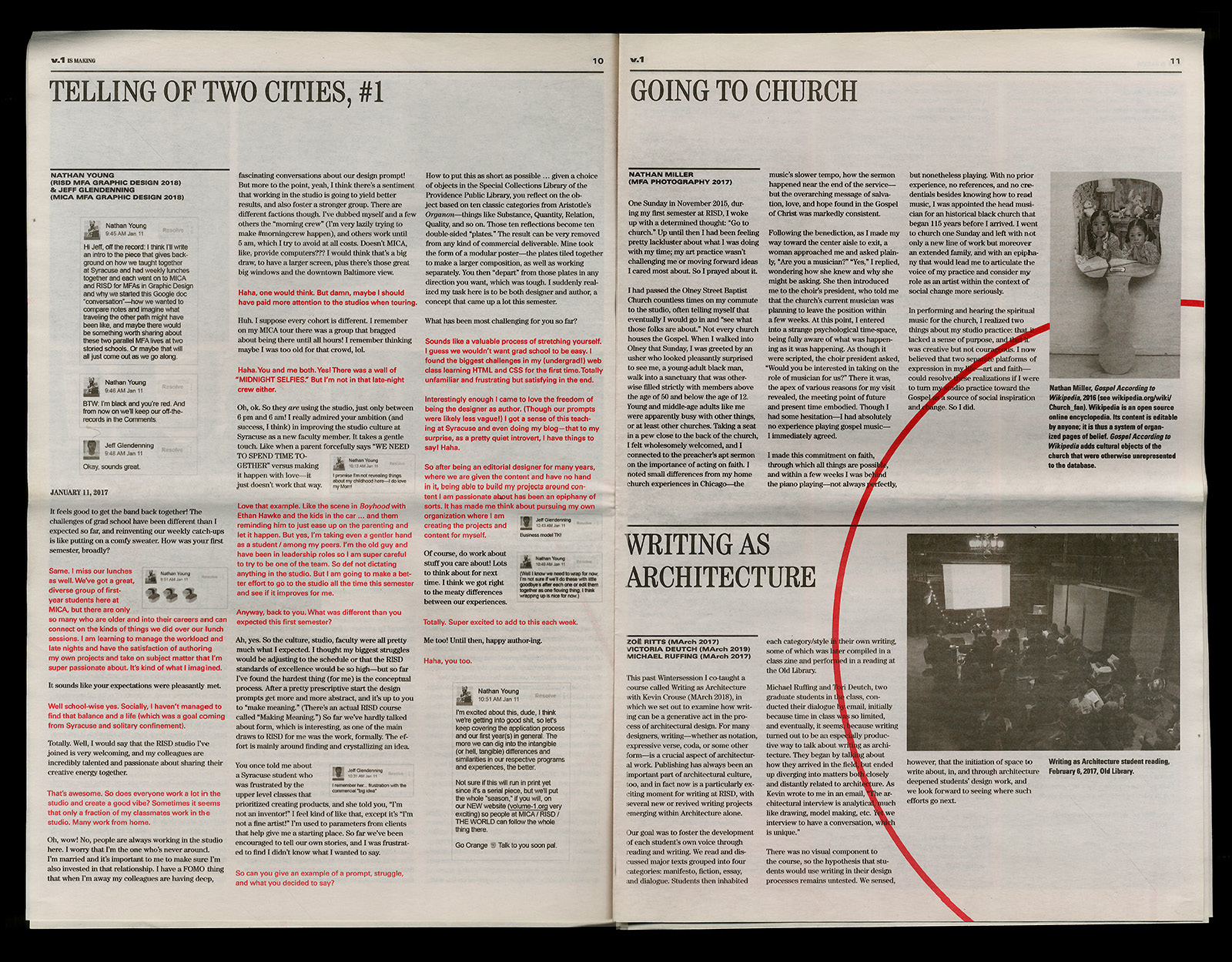 2015-2016
Signaling the problems of higher education and the precarity of the students who occupy it