You can reach out to any of us about any of your ideas. We all do a little bit of everything and share notes at weekly meetings. At the same time, we take on a few focused roles and responsibilities.
Graciela Batista
(she/they)
Co-Editor-In-Chief
IllUS 2024
Like the elements of which we are composed, the action of these forces extends beyond us; it rusts iron and ripens corn. Far out on every side of us those elements are broadcast, driven by many forces; and birth and gesture and death and the springing of violets from the grave are but a few out of ten thousand resultant combinations. That clear, perpetual outline of face and limb is but an image of ours, under which we group them — a design in a web, the actual threads of which pass out beyond it.
Graciela secretly likes when cars zoom past Thayer blasting obnoxiously loud hispanic music from their windows because it takes her back home, to the hectic streets of San Juan, Puerto Rico for a few seconds. They were born in the city of Chicago, spent their childhood in Orlando and when their dad noticed the dominance of English over Spanish in their day to day speech, he decided it was time to go back home. She is fueled by a keen sense of community and devotion to interpersonal relationships that she hopes are expressed in all of her artforms. Consequently, Graciela can also often be found mingling at carr haus with anyone that offers a wave or smiles their way. With literary arts as her runner up major of choice, joining the v.1 team seemed only natural, and she is absolutely thrilled to contribute to such a diverse group of creatives with her loud latina voice.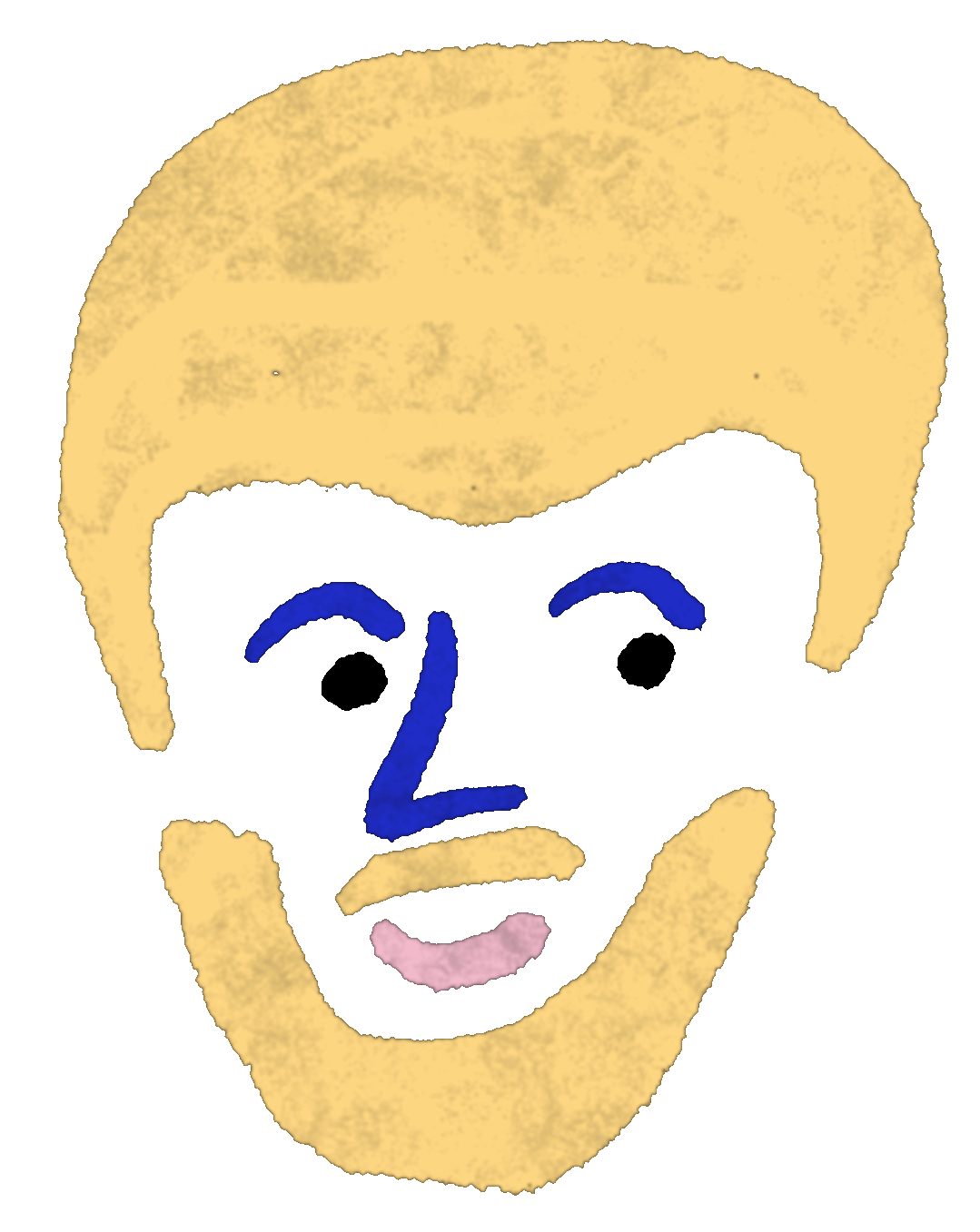 Maxwell Fertik
(he/they)
Co-Editor-In-Chief
MID 2023
Max is full of surprises and often pulled in several different directions. He is quick to share that he is originally from Rhode Island and will likely share a strange historical anecdote about the Macaroni Riots of 1914 or a haunted patch of pavement. Max is hopelessly in love with place and ephemera, flying seamlessly between postapocalyptic political ecologies and invasive species sculpture. Against the odds, he has found a place in Industrial Design despite its inherent ties to the corporate machine and is concerned with rather subverting its vast impact and ability to fluctuate between research, poetics and function to develop postcolonial narratives and experimental artifacts. Outside of school, Max enjoys playing music, running obscenely long distances and sharing food with small groups of friends. Max is so grateful to continue working with the v.1 microcosm of artist writings and temporal musings and hopes to bring out new perspectives from the community and shake up stagnant systems.
Angelina Rodgers
(They/She)
PTG 2025
Nothing makes Angelina happier than a seamless social interaction. They traversed to Providence from Florida, and contrary to many folks' assumptions, they love love love the cold. Alas, they're sure every season is their favorite right before it ends.They're often flammable after a long painting studio day, or covered in clay dust, or distraught about the emotional white-water-rafting that is Process. They care about accessibility, glass beads, supportive shoes, and biodiverse lawns. Catch them on the crosswalks, probably having a wistful moment with a comfort playlist in black Bose headphones. This year, she's excited about active listening, catalyzing aha moments, and dipping into the creative melting pot that is v.1.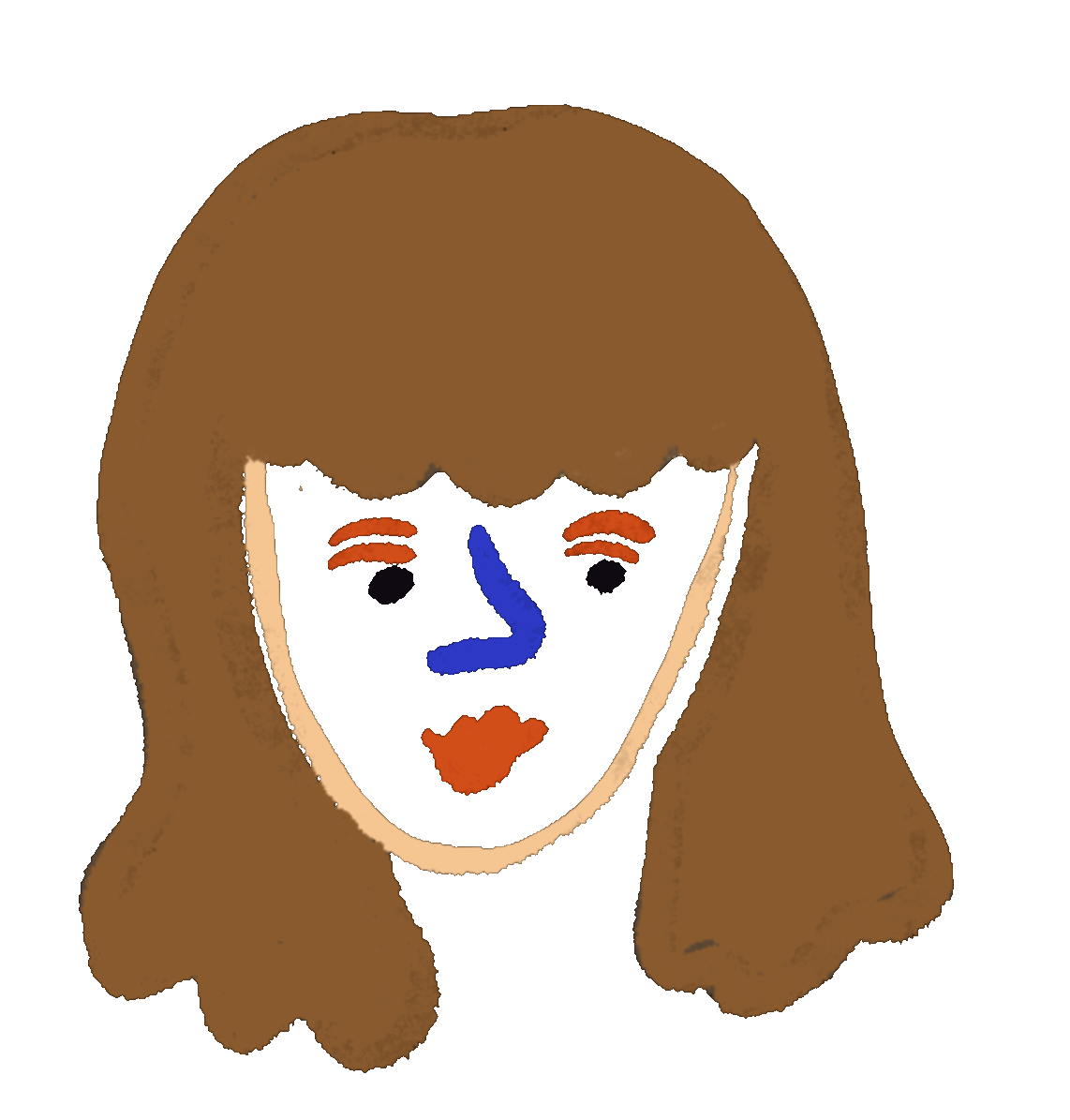 Irene Chung
(she/her)
NEED DEGREE
Irene is a multimedia journalist based between Boston and Taipei. She graduated from Boston University with degrees in Health Science and Journalism in 2022, and is pursuing her passion for art in the MFA Illustration program at RISD. She specializes in visualizing abstract ideas into creative outcomes and works collaboratively with professionals in interdisciplinary fields. When she is not working in the studio, she is either sketching at a local cafe while listening to podcasts, or watching movies at home with ice cream cake.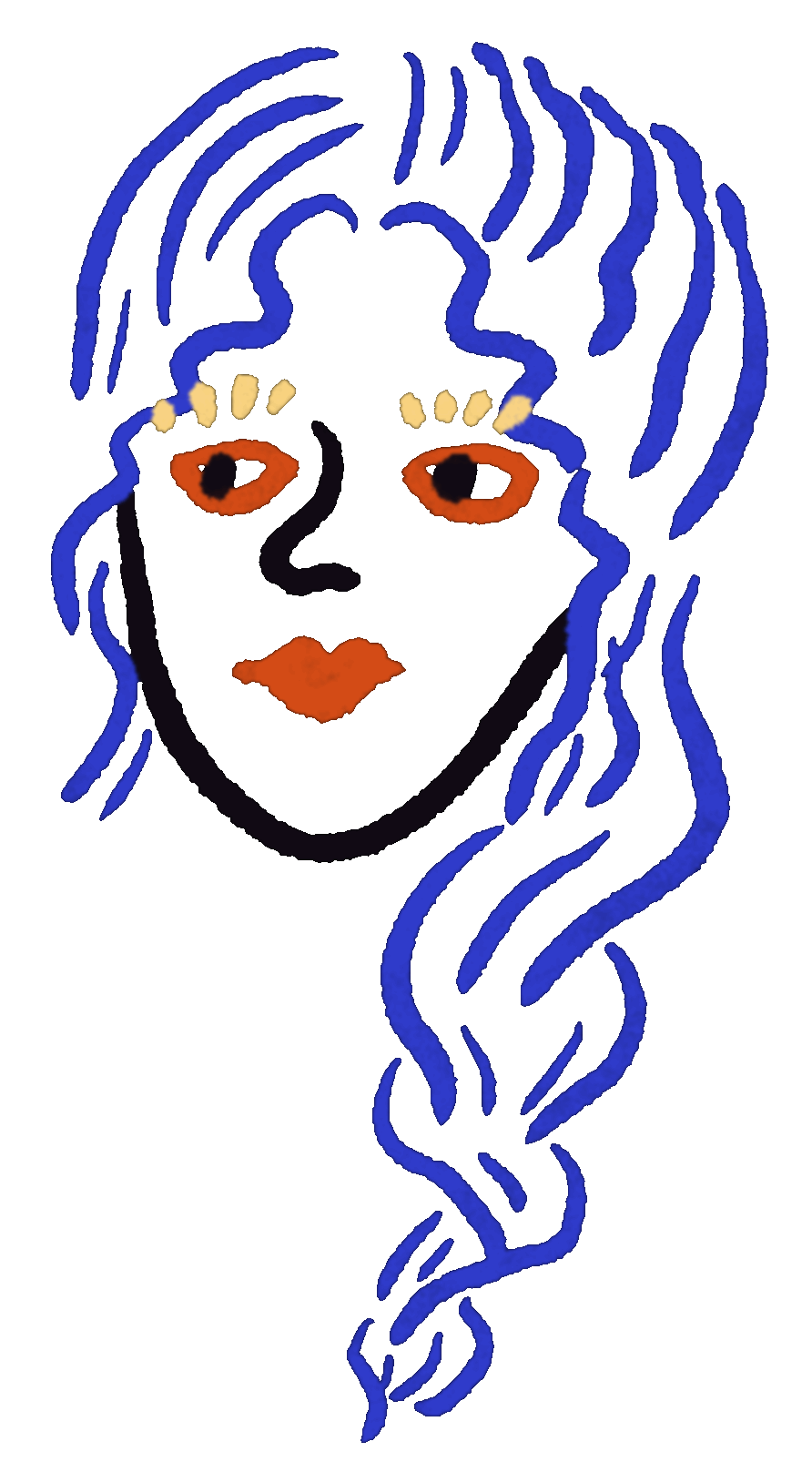 Briaanna Chiu
(They/Them)
GD 2023
Briaanna's interests are more confusing and convoluted than their understanding of 'design' as a career. As a senior in a graphic design, they're looking for any and every opportunity to escape the 'RISD-to-corporate' GD pipeline. Some of their interests include tattooing, crocheting, and jewelry making (all to be justified in some way within their pending degree). At v.1, Briaanna is looking forward to using design as a communication and community building tool. Outside of v.1, they are often found scheduling stressful work days for themselves only to be (obviously) stressed out and considering going right back home to their cat Lemon.
Lena Rentel
(she/her)
Co-Editor-In-Chief
FD 2023
Lena would describe herself as a place-maker: deeply interested in the ways people make and create space for themselves and others—though the sprawling pothos vines crowding her room might argue otherwise. She has found a home in the furniture department though she will likely be a bit too nebulous when asked about her work. If you ask her instead about the quality of light that day or a new shawl knitting pattern, you might not be able to get rid of her. She believes in connection, anything small and shiny, and the vivacious, urgent impulse to understand and be understood that she hopes to foster at v.1. Lena is honored to be a part of the lovely team this year, and do not be afraid if she presses a pebble into your palm unprompted.
Karina Garbarini
(she/they)
FAV 2024
Karina has five placements in Aquarius. She can frequently be found stalking the Friend Activity feed on Spotify. She insists on taking a photograph every time she sees a bunny, no matter how common bunny sightings are these days. A self proclaimed Jersey girl, she finds comfort in small things: hearing her friends laugh together in another room, sunlight dappling through the trees, egg and cheese on a perfectly toasted sesame bagel, handmade birthday cards. Focusing mostly on hand-drawn animation, her work in FAV deals with sentimentality, vulnerability, and connection. She's over the moon about being able to contribute to the v.1 team, and hopes to help foster a vibrant, lively community: one where everyone feels comfortable sharing what they're making and what they're thinking about, whether through writing or otherwise.
Malda Smadi
(She/Her)
PTG 2023
Malda makes drawings about aliens and space wombs. And to ground herself here on Earth, she cooks Arabic food that reminds her of home. Born in Syria and raised in Dubai, she's naturally acclimated to really hot weather, the beach, and warm people. So she's really enjoying that blue blue sky in the east coast, being surrounded by greenery and art students. When you meet and walk with a cheerful Malda, be prepared to hear her sing a list of songs. Though she rarely leaves the radius of Downtown Providence these days, she is content building a new world in her RISD art studio and everyone's welcome. Her go-to care package is an overload of dog and cat videos, a tub of Ben & Jerry's Strawberry Cheesecake ice cream and a reminder that no one's perfect.
Alex Ferrandiz
(he/him)
FAV 2025
Alex is plagued with nostalgia. So, if you ever catch him scrolling through old pictures of himself in 2009 with a fedora, steer clear–otherwise brace yourself for a conversation where he shows you his Spotify and asks you if you listen to his hometown favorite, SZA. Although he raves about his New Jersey suburb, if you ask him where he's from he will most likely say 45 minutes outside of Manhattan. Sometimes Alex wishes he could just turn into a rock and observe his surroundings and live out his Sylvester and the Magic Pebble fantasy. Until then, he takes pride in using film as a method of observation, curiously telling stories of all shapes and sizes, hoping to reach all audiences, big or small. He is extremely excited to work with such an amazing group of people at v.1 and harness his love for storytelling.
Rebecca Wilkinson
(she/her)
GDES MFA 2024
Rebecca is originally from Montreal but spent the last few years living, working, and eating in Toronto. She speaks three languages (English, French, Spanish), but none of them very well. Rebecca has been collecting printed stuff since she was a kid and loves to move shapes around on a page. It took her almost thirty years to figure out the reason she can't throw out a nice-looking tomato can or a flier for an event that's already passed is that she was basically born to be a graphic designer. When she's not obsessing over ephemeral artifacts that nobody else cares about (train tickets, hang tags, receipts), she's either cooking or out walking her dog.