Post-Vote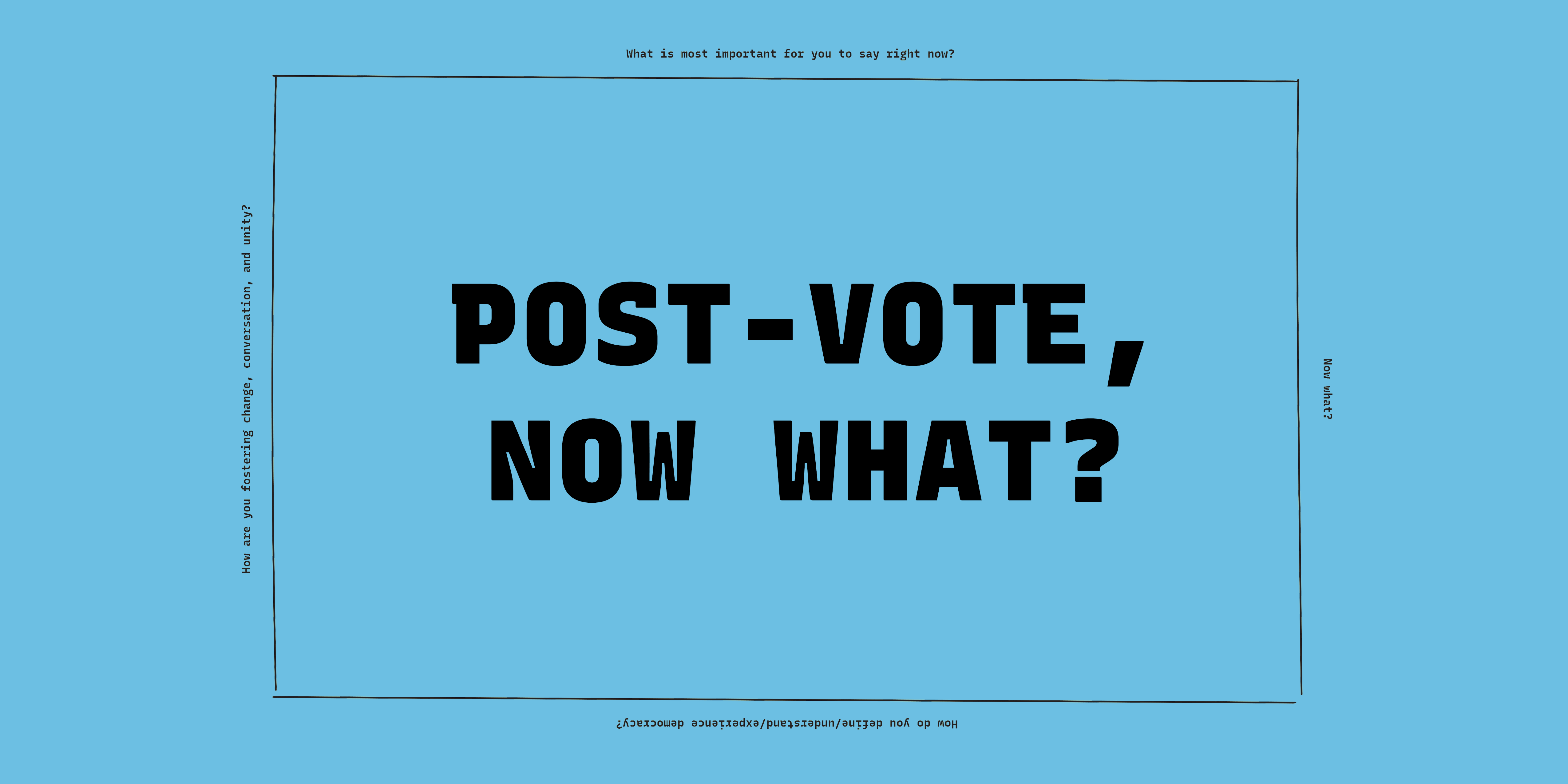 In early November 2020, v.1, together with RISD's Community Engagement office, launched "Post-Vote, Now What?: Participatory Prompts for Democracy"— a collective reflection on democracy, community, dialogue, and where we go from here.

All RISD students, faculty, staff, and alumni were encouraged to

participate here.

We're now extending the call through the spring. Welcome all.